What you need for
hand soap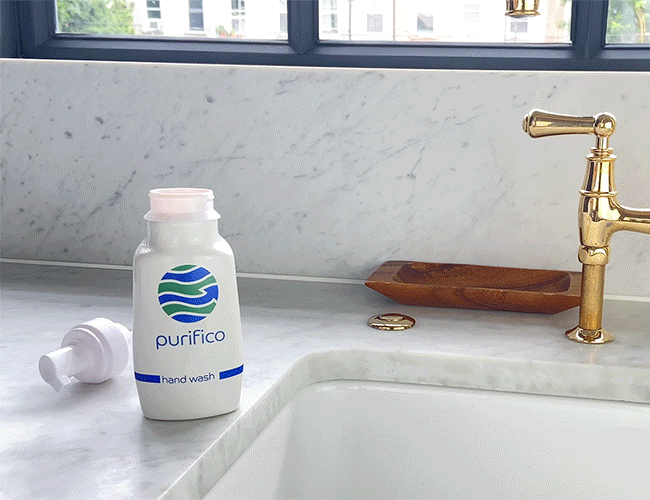 Step 2: Fill it up.
Fill Infinity Bottle with warm water, then put the foaming pump back on and wait 60 seconds for the pod to melt.
Shop Now
Step 3: Pump it out.
You're ready to get washing. Push the foaming pump on the Infinity Bottle to dispense some of the hand soap into your hands.
Shop Now